Apna Writer helps people in purchasing high-quality content. It just takes a few steps to order tailor-made content. You can order content for blogs, websites, emails, copywriting, and more.
Apna Writer provides the features that no other website in the industry provides. Some of our features are listed below:
Browse through our service pages and download our content samples
Order content by filling a simple form
Every piece of content is 100% Copyscape checked
Unlimited Revisions before accepting content
Never pay a dime for content unless you are satisfied with it
100% money-back guarantee if you are not satisfied with our services.
This article will take you the step by step process to order your first piece of content. If you are not a registered customer on our website then you should first look at the tutorial for creating an account. After that, follow the process given below:
1. Go to our website with this link: Apna Writer 
2. Hover on the Account option in the top menu and you will see the options to log in and Register. If you have already created the account then click on the Login option. You will be redirected to the Login page in seconds of time.
3. On the Login page, fill in your username and password that you used while creating the account.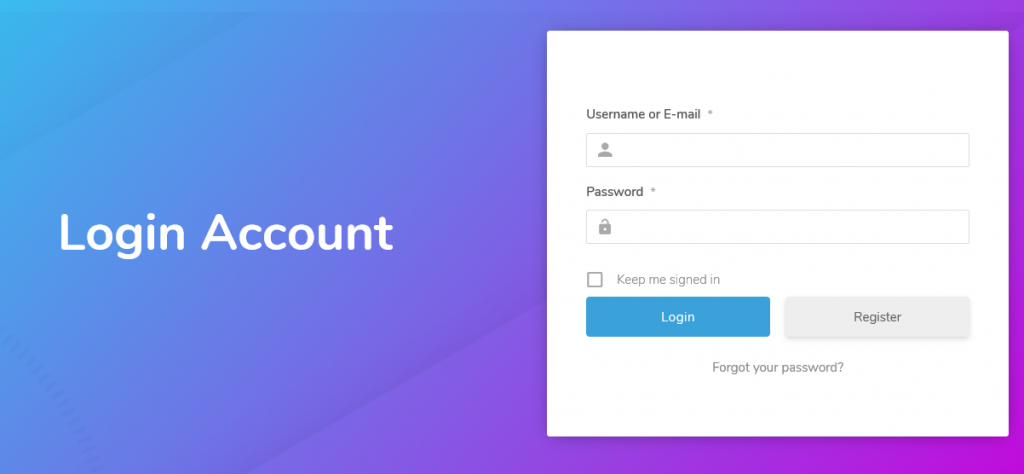 4. After logging in you will be redirected to the Order Content page. This is the place that allows you to order high-quality content written by professional writers. You will have to fill in a simple form and the details to fill it are given below:
First Page of the Form
Project Name: You can give a name to your project for future reference.
Select a Writer: We have the following two plans available on Apna Writer, Personal Plan with 1 Rupee/Word and Premium Plan with 2Rs/Word.
Select Your Content Type: You can get different types of content ready and the list includes but not limited to Blog Articles, Website Content, Email Newsletters, Technical Writing, Ebook Content, etc.
Language: You can choose between English(US) and English(UK).
Select a Category: There are different categories and you can select as per your reference. If you don't have something in your mind then you can choose Other as an option.
Second Page of the Form
Select Number of Content Piece: You can choose up to 5 content pieces from the drop-down list. If you need more content then you can directly connect with our team to order content in bulk.
Details for Content: We need some details like Title of Your Content, Number of Words, Keywords, Content Description, Things to Avoid, and a Reference if you have any. Just fill in these details to continue.
Final Page of the Form
Enter a Coupon Code: We regularly share coupons with our users and you can choose any one of the coupons shared below that field. You can go through our Terms of Use to know more about the availability of coupons.
Method of Communication: You can choose the method of communication from our side. After choosing it you can proceed with the payment process.
After the completion of the payment, you will receive an email on your registered mail address. And, you will receive your content soon crafted by highly professional content writers in your inbox.